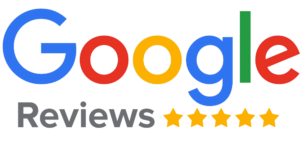 Just picked up our F-350 from Crowley Auto Body, and we couldn't be happier! To say that they went above and beyond for us would be an understatement. They made a difficult situation so much easier. They handled all of the communication for us between the company that first towed the vehicle, the insurance company, and the service department. Tony went out of his way to make sure that everything was handled correctly. Based on our experience, I would highly recommend Crowley Auto Body!
-Cheryl McDermott Krompegal
Excellent job. Work was finished quickly. No worries about insurance – they handle everything. Employees were professional and courteous.
-Christopher Mazza
They have done great work on 3 of my cars.
-Michael Way
I was so happy with my experience at Crowley Auto Body. I needed to have my driverside door realigned. I saw Tony in the morning and explained to him my situation. He immediately told me to drive it over around 1030. When I was inside filling out the paperwork, Tony & Bob were already looking at the damage. They told me they would do their best with what they had. It could be a possibility that they would have to order parts & then the price would increase, which I understood. Told me to call around 2:30 before I went to my next job. I called at 2:40 and was informed my car was ready. I went to pick it up totally intending to pay a few hundred dollars & was pleasantly surprised that it was only a little over $100. I was afraid to be taken advantage of being a woman, but I was not. They were professional and got the job done. I would recommend them to anyone that needs some auto body repair work. Thank you Greg, Bob & Tony.
-Pamela M Girardin
Many thanks to all at Crowley Auto Body Shop (Dan, Bob, and Tony) who repaired scratch on door and fixed a scrap on the bumper that I did. The work is very professional as were the men there. Thank you all so much for a job WELL done. Finally got the door scratch fixed!! Thanks to TOM M. at Crowley Ford. Love my car!!
-Mary Hakey